WARNING

Must be installed by a Licensed Electrician.
We recommanded to installed with a Junction box.
SA JUNCTION BOX

ITEM CODE : SA 944

Surface Mounted
Waterproof sealed plastic electrical enclosure switch Junction box.
Anti-corrosion, insulation and anti-impact.
Durability in use.
NOTE
Suitable for indoor use or outdoor use without direct sunlight exposure.

Description
Universal AC input / Full range (up to 305VAC)
High efficiency up to 95%
Built-in active PFC function
Protections: Short circuit/ Over current/ Over voltage/ Over temperature
Cooling by free air convection
OCP point adjustable through output cable or internal potentiometer
IP67 / IP65 design for indoor or outdoor installations
Suitable for LED lighting and street lighting applications
Compliance to worldwide safety regulations for lighting
Suitable for dry/ damp/ wet locations
– Work with SA Dimming Switch (SA 213)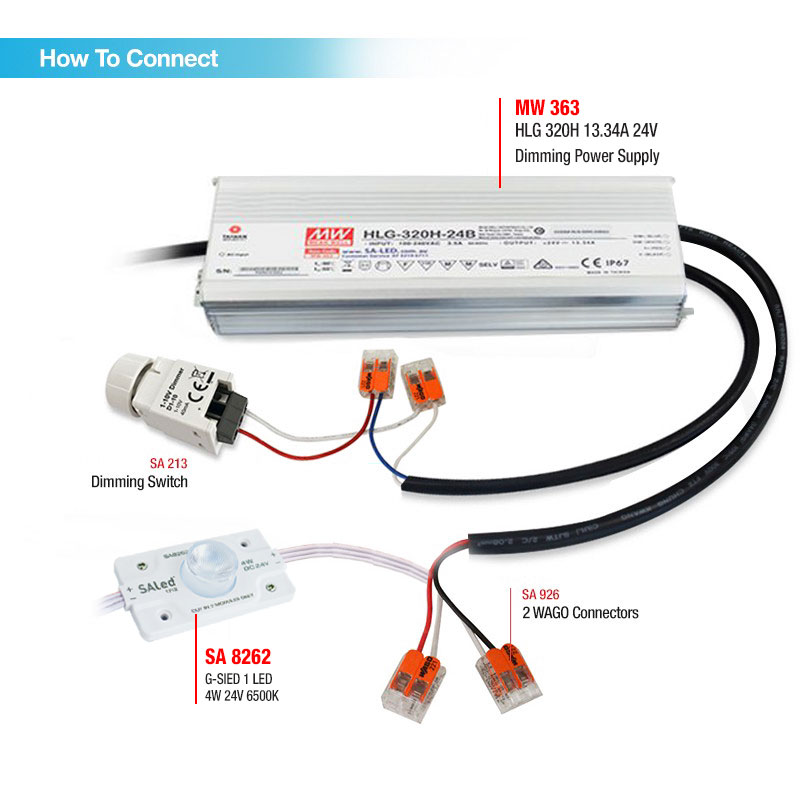 Important Note

The dimming switch(SA213) only works with dimming power supplies, which has 4 wires. 2wires for LED light, 2 wires for dimming switch as per the photo above.